!This file was created by 4D Write and 4th Dimension - 11/15/2006 - 17:24:14.> <!© 4D SA, 1985-2006, All right reserved > <!LANG=US> <!PROD=V6> <!VERS=2>
RESTORE
---
version 2004
---
RESTORE
| | | | |
| --- | --- | --- | --- |
| Parameter | Type | | Description |
| This command does not require any parameters | | | |
Description
The RESTORE command provokes the display of the Restore page of the 4D Welcome dialog box: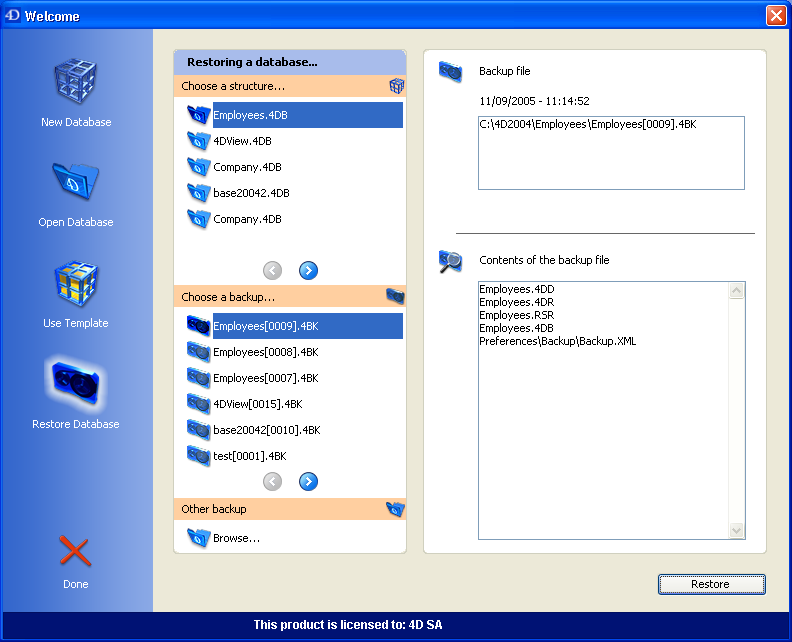 The user can then select an archive to restore.
This command is useful with customized interfaces for managing backups.
Note: In a 4D application that is compiled and merged with 4D Runtime Volume License, the RESTORE command causes the display of a standard open file dialog box that lists by default any files having the "4BK" extension.
See Also
BACKUP, GET RESTORE INFORMATION.
---